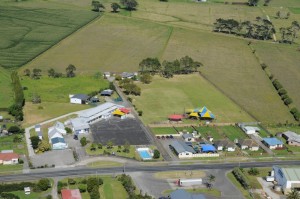 Awanui School was opened as a Native School on May 18th 1872. It was then sited in the Awanui Township. 
In 1915 the school was moved to its present day site and additional buildings were added.. The old building was moved to Waimanoni Marae around 1978. The old Dental Clinic was removed and is now situated on a property by the Awanui River.  
Awanui School has a long and distinguished history because of the remarkable heritage we have in our local people.  Awanui people are persistent by nature and creative when facing challenge.  There have been many challenges over the past century.  
Today we endeavor to provide the best education and care for our tamariki.  We encourage our tamariki to be resourceful, independent and enjoy coming to school.  Awanui School is a place for all the whanau and we value support we receive.  Our Board of Trustees work hard to ensure the school is governed well and are very supportive.  
We value learning, making and keeping lifelong friends, fun and definitely the families who belong to our Awanui community.  
A small School with a big Heart.